Bartender was recently updated to offer you some great new features that make choosing the right suppliers for jobs even easier.
Here's what we've added.


Add documents to your jobs and manage them within Bartender
When you're getting quotes back from your subbies, often they'll have their information in paperwork,documents, plans or other materials that you need to keep on hand.
In Bartender you can add documents from your suppliers, so you can keep all your records together, and find them easily when it comes to review time. Accessed from the Quotes page, the Manage Documents option enables you to Add, Preview, Download, or Delete documents.
By having your documents saved within Bartender and collated in one central location, you'll easily be able to share them with other team members who have access to your jobs, so you can be sure working from the same information, eliminate the need to duplicate documents for each project team member, and get the job done faster.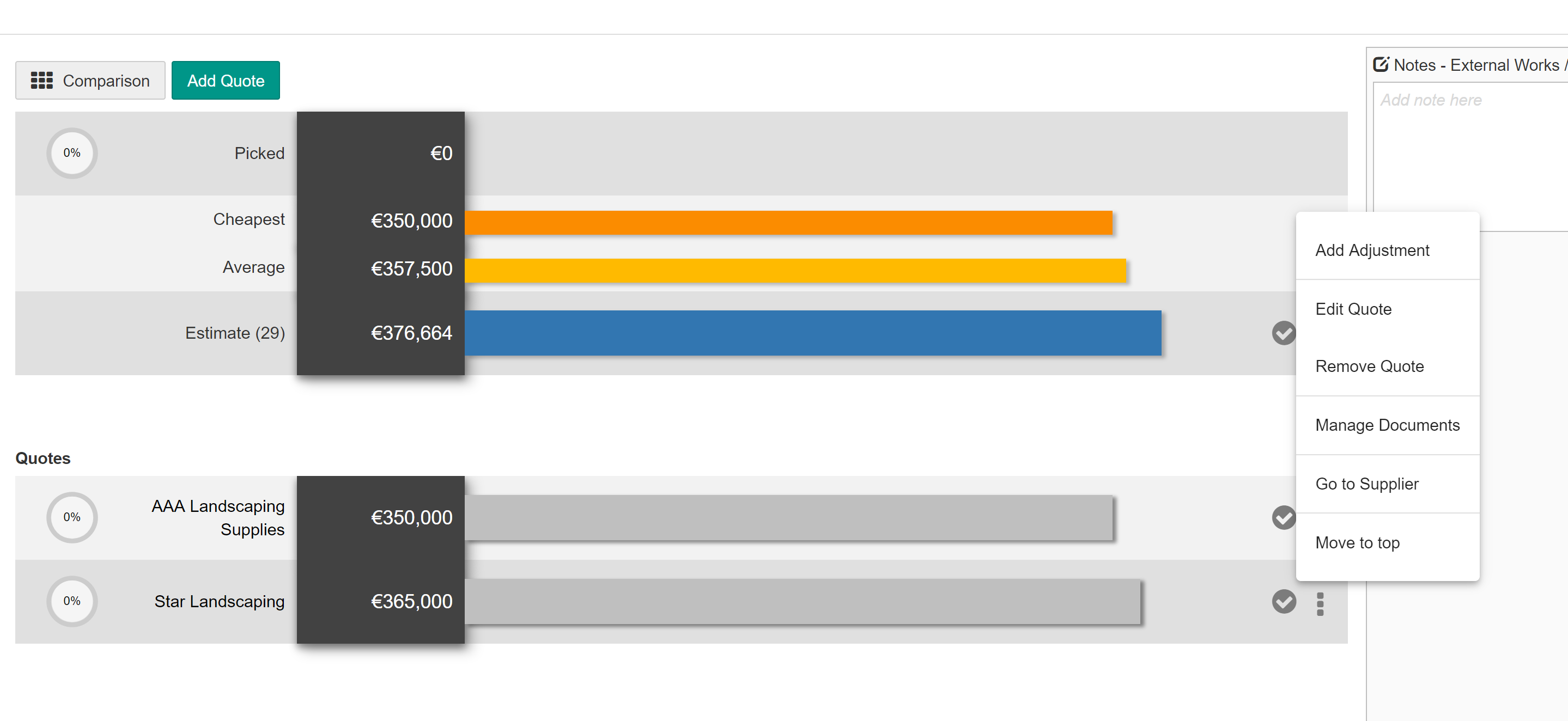 The comparison chart from Bartender's Quotes Summary page, showing the Manage Documents option.

Perform calculations directly within your job
When you're working with your quotes, you'll often need to do some quick calculations, like adding labour to your material rates to make a composite rate.
Bartender gives you the flexibility to do this directly in your job. You can perform simple calculations like add, subtract, multiply, divide, and work out percentages; so you don't have to keep going to your calculator or Excel to do your workings out, allowing you to be more efficient while you work.
See where you can make savings with expanded data insights
Analysing the data you've received from your suppliers is a critical step in choosing the right fight for your jobs. Bartender allows you to see exactly where your opportunities are to make savings, by displaying the difference between your picked quote and the cheapest quote you've entered.
Now Bartender takes your data insights further, allowing you to display an additional opportunity column, and also show the savings available between your Picked Rate and either your Estimate and Second Cheapest Rate, or the Second Cheapest and the Cheapest Rate.
You'll be able to immediately see where your opportunities to make savings are, and take that information into your management review meetings to help make the best decision on your job.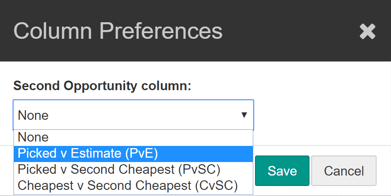 The Column Preferences options for the Second Opportunity Column introduced in Bartender 1.4

Keeping Up to date
For a full list of enhancements and changes in Bartender, you can download our release notes below. It's always important to keep your software up to date.
Having the latest version of Cubit will ensure you're operating with the latest features, improvements and fixes, and keep your integration with Bartender working at it's best.
To take advantage of the new additions and fixes introduced in Bartender 1.4 you should be operating Cubit 9.0.3 or higher. If you have any questions or concerns with operating this version of Cubit, please get in contact with us and let us know.
If you're not yet using Bartender and would like to find out more about how it can help you improve your processes and achieve your business goals, get in touch with us today to organise a free demonstration, or start your free 14 day trial.