Here at Buildsoft, we're always striving to deliver you innovative and better ways of working. That's why we've introduced some more enhancements to Bartender, to give you improved visibility and access to your data, so you have greater flexibility and control over how you work.
Here's what we've added.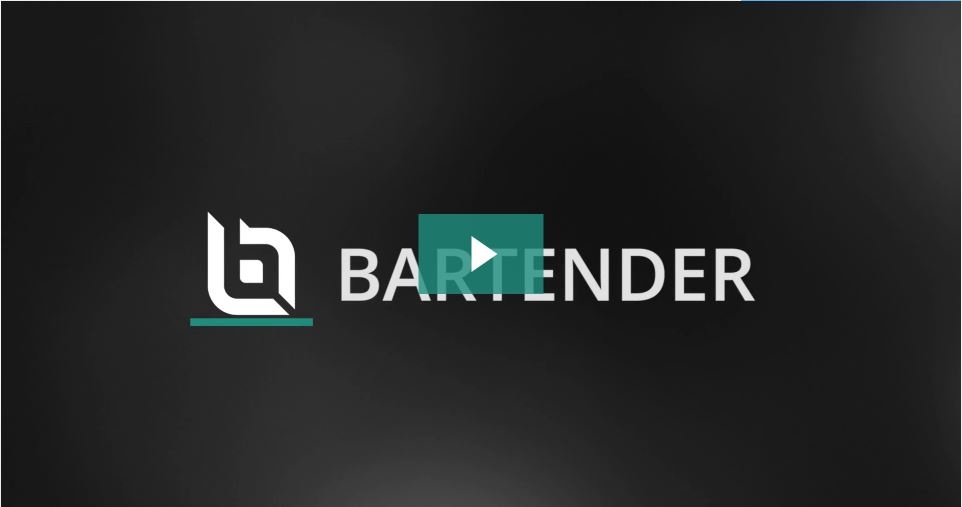 Supplier Management
With Bartender you can better collate and analyse your supplier or subcontractor data. In order to give you the flexibility and control you need to do your best work, we've added some new tools to so you can create and manage suppliers more effectively.
We've introduced a new Suppliers page, where you can view a list of all the suppliers across your company, and sort them in a way that works for you. From the Suppliers page you can create a new Supplier, without having to assign them to a Quote. Filter through your list by trade or preference, and sort by name, active quote, success or address. You can also use Find to search through your list by supplier name, contact name, address, or description.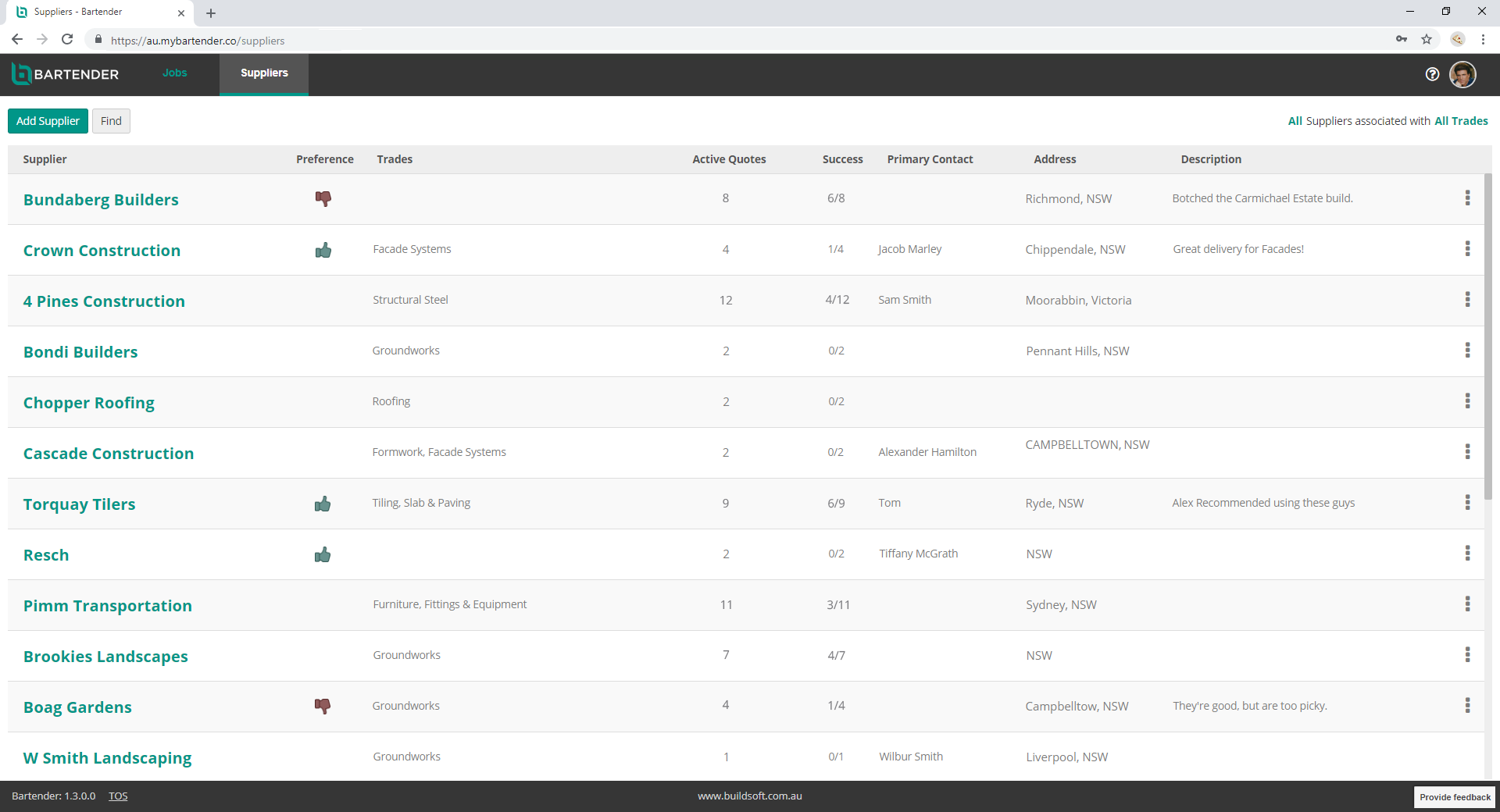 The new Suppliers Page in Bartender.

We have also developed a new Supplier Details page, where you can manage the details. Add a Business Number, address, description, and mark a Supplier as Like or Dislike; and review and edit that information at any time. You can also associate trades with a Supplier. You're now also able to add and edit contacts for a Supplier, so individual Quotes can be linked to a specific contact from your Supplier.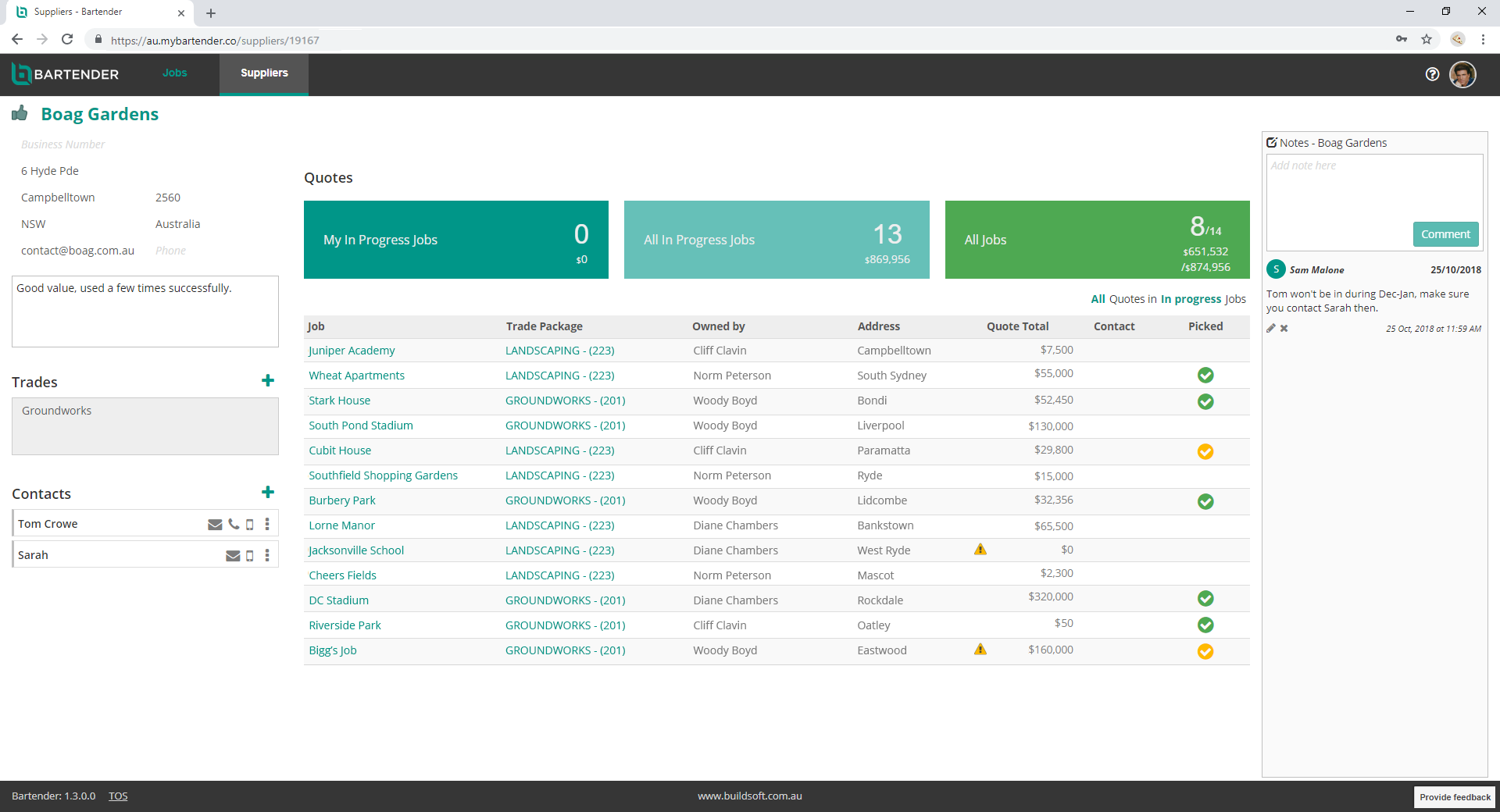 The new Supplier Details page in Bartender.

We've added the ability to see your interactions with a Supplier, showing details of your company's Jobs in progress with them, your own Jobs in progress with them, and all Jobs they are associated with. You're now also able to see a list of quotes from that Supplier, and the Job and Trade Package each quote is attributed to. All the details are linked, so you can go to the specific Trade Package directly to see the details of that quote.

Better Job sharing with Teams
For construction companies working on large, high-value projects, no doubt you'll have a number of people in your teams to help you estimate and produce your tenders. Controlling data access is essential to ensuring the right information is shared with the right people. We've implemented a new feature to help you achieve better control over how you share information within your company - Teams.
Now you can create and add different Teams to your company, and assign staff to those teams. This gives you the ability to better manage your work, by giving your Teams visibility over the specific Jobs they need; and allowing you to protect sensitive data by restricting access to certain Jobs.
We've also given you more control over your Job sharing. Now from the Job Details page you can see who owns a Job, who it's shared with; and you can share it with additional people or Teams.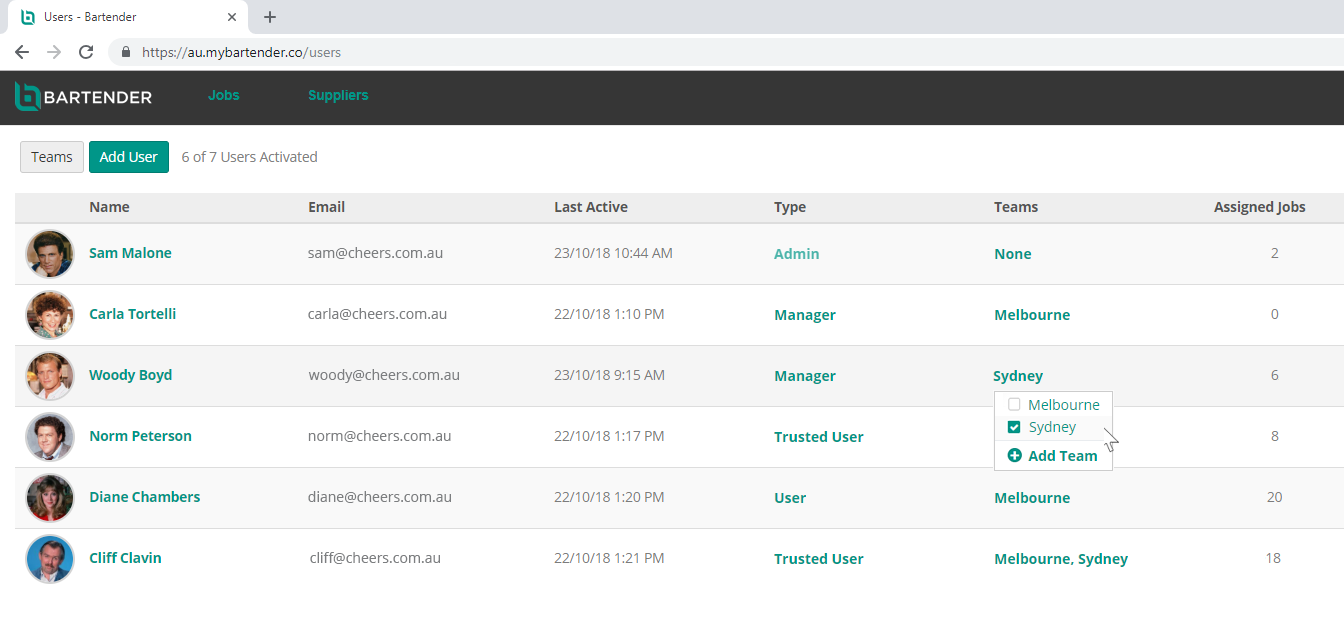 Adding users to a Team in Bartender.

Reorganise your Quotes
Continuing with our efforts to give you more control , we've introduced the ability to reorganise Quotes within your Trade Packages, so you can list them in a way that works for you.
On the Trade Packages page, you can customise the order of your Quotes in both your Comparison and Summary view. Choose to move to top or move to bottom, or simply drag and drop to place a Quote in a specific location in your line up, and have your changes reflected across both views.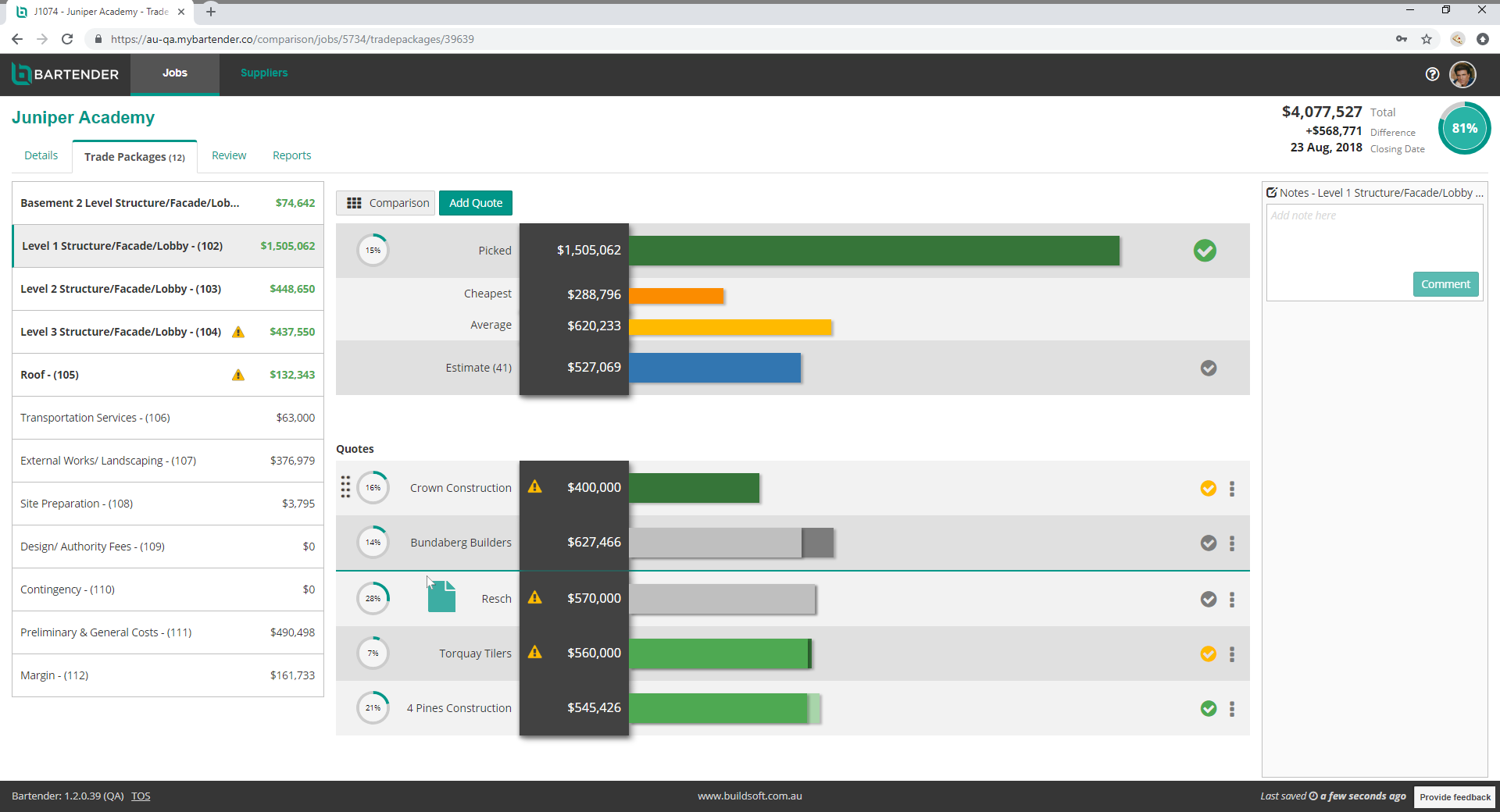 Reorganising the order of your Quotes in Bartender.

New Shortcut Keys
We've released some new shortcut keys to the Trade Package Comparison page, so you can work more efficiently.
You can mark a selection as Temp by using T.

You can mark a selection as Supplier by using S.

You can Fill from Estimate by using L.
You can visit our Help Centre for a full list of Bartender's shortcut keys.


Update to Job Totals
We've listened to your feedback about the way Bartender displays Totals from the Job Review page, and have implemented a new User Option to give you greater control over the way you see your information.
Now you can show your Estimate Totals in your Job where no Quotes have been picked; giving you better insights into the overall cost of your Job. This option is also reflected in any Reports generated from Bartender.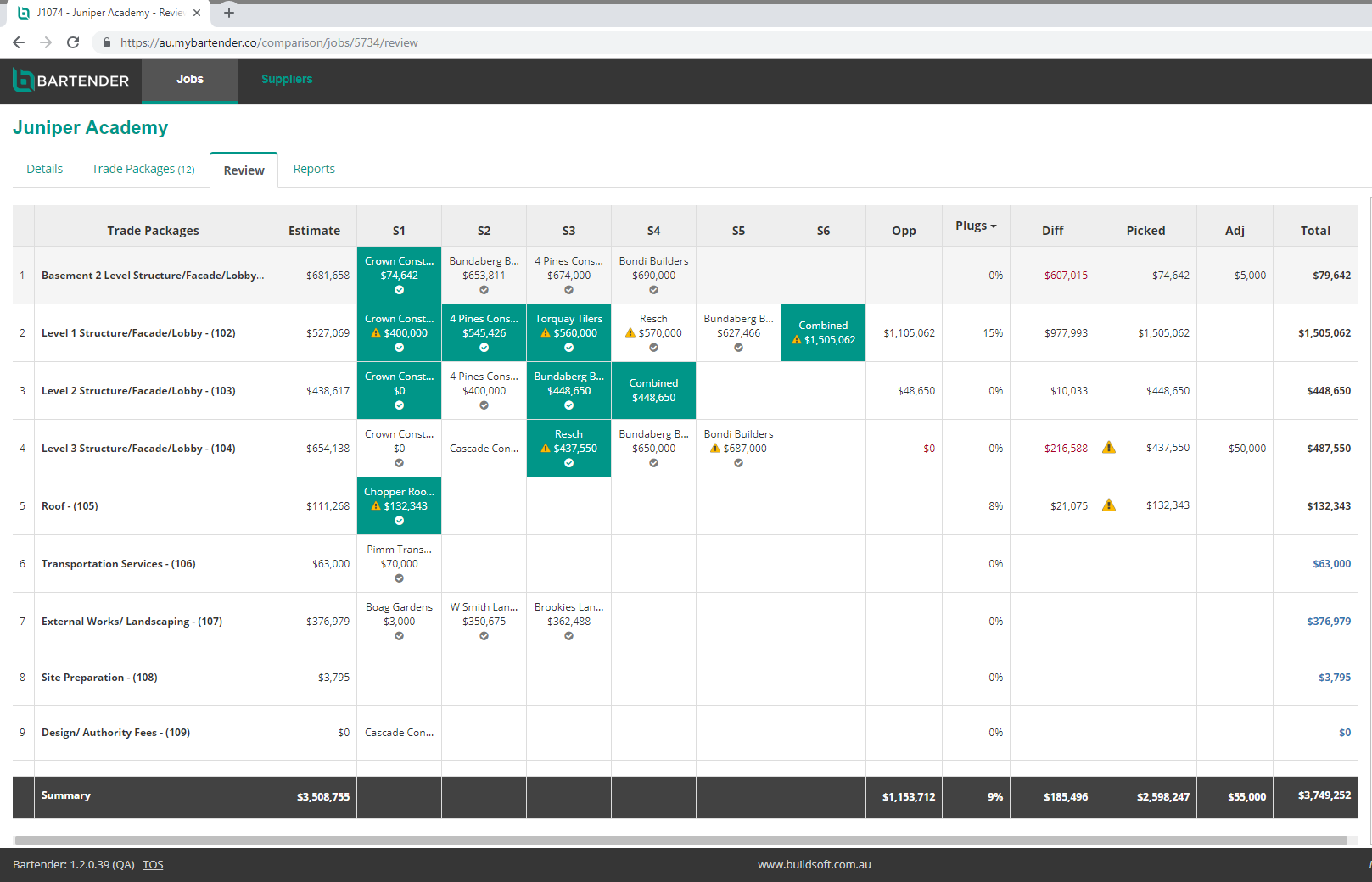 Estimate Totals displayed in Blue on the Bartender Job Review page.

Keeping Up to date
For a full list of enhancements and changes in Bartender, you can download our release notes below.
It's always important to keep your software up to date. Having the latest version of Cubit will ensure you're operating with the latest features, improvements and fixes, and keep your integration with Bartender working at it's best.
To take advantage of the new additions and fixes introduced in Bartender 1.3, you should be operating Cubit 9.0.1 or higher.
If you have any questions or concerns with operating this version of Cubit, please get in contact with us and let us know.
If you're not yet using Bartender and would like to find out more about how it can help you improve your processes and achieve your business goals, get in touch with us today to organise a free demonstration, or start your free 14 day trial.
For a limited time we are still offering special early adopter pricing on offer, so now is the time to think about improving how you work, with Bartender.