Following our ethic of ongoing improvement, we're listening to your feedback, implementing new functions and delivering updates to further enhance Bartender's usability.
New Reports: Job Notes and List of Suppliers
We've been listening to the feedback we're already receiving and are enhancing the way you collaborate using Bartender. We've added a Job Notes Report, which will give you the ability to generate a list of of the notes that have been added across all Trade Packages and Users for a job.
Now you can easily review the notes associated with your job both within and outside of Bartender, making understanding your job even easier and making decision making more transparent.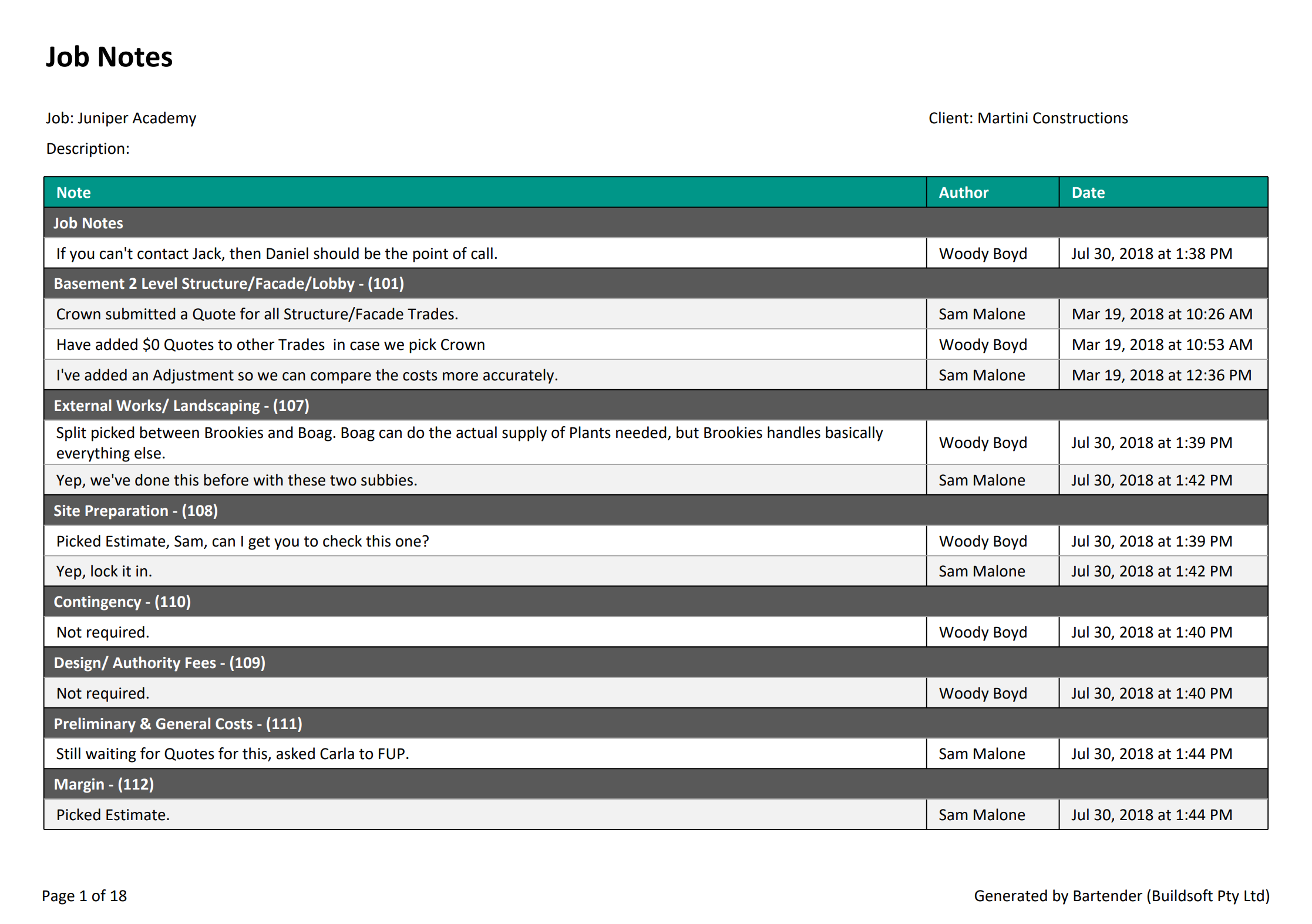 The new Notes Report in Bartender 1.2, generated as a PDF.

We've also added a new List of Suppliers Report, so you can see all of the suppliers that have been added to your job; offering you another way to review your list of contributors and check that you have not missed any important suppliers out of your process.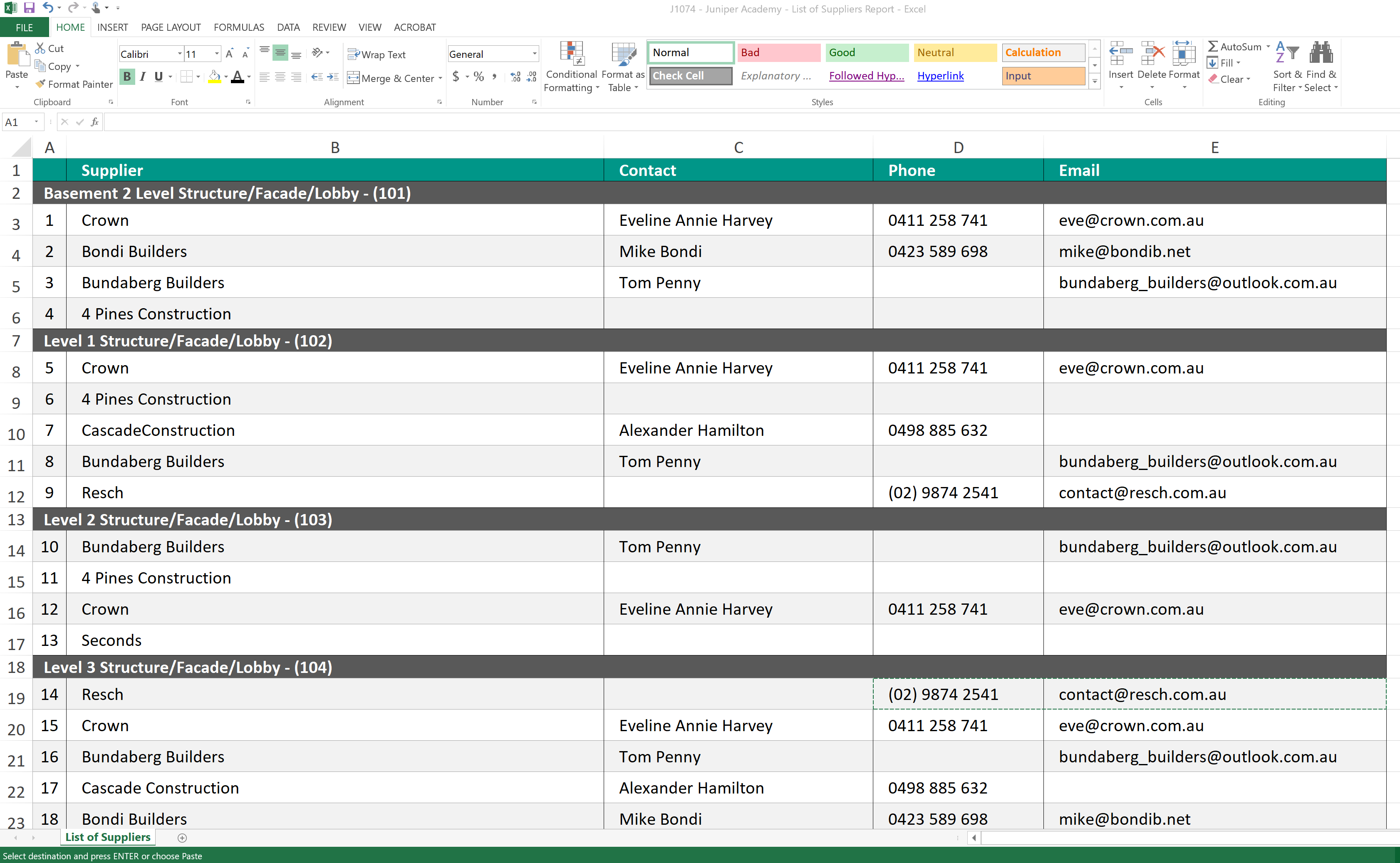 The new List of Suppliers Report in Bartender 1.2, generated in Excel.


New Go To Unentered and Unpicked Items
We've made it easier to navigate around the data in your job, by adding the ability to go directly to an unpicked or unentered item from the Trade Package Summary and Review pages. Simply clicking the warning icon will take you to the Trade Package Comparison page, where you can see the missing rate.

The warning icon that will take you to your unentered items in Bartender 1.2.

Additional Improvements and fixes
We're continually adding improvements to Bartender to offer you the best user experience possible. On the Job Page you can now see the time a job was created in Bartender or received from Cubit. You can also now adjust a picked rate by a percentage from the Review Page.
We've also applied a number of fixes to Bartender as part of the release, including:
Fixed an issue where you couldn't add a supplier if their email included upper case characters
Fixed an issue where the Trade Package Comparison Page would sometimes not load
Fixed an issue where the Trade List jumped when you scrolled through it
Fixed an issue where picking the Estimate and a Quote would not update the Plugs percentage on the Trade Summary Page
For a full list of enhancements and changes in Bartender, you can download our release notes below.


Keeping Up to date
It's always important to keep your software up to date. Having the latest version of Cubit will ensure you're operating with the latest features, improvements and fixes, and keep your integration with Bartender working at it's best.
To take advantage of the new additions and fixes introduced in Bartender 1.2, you should be operating Cubit 8.2.4 or higher.
If you have any questions or concerns with operating this version of Cubit, please get in contact with us and let us know.
If you're not yet using Bartender and would like to find out more about how it can help you improve your processes and achieve your business goals, get in touch with us today to organise a free demonstration, or start your free 14 day trial.
For a limited time we are still offering special early adopter pricing on offer, so now is the time to think about improving how you work, with Bartender.